Hello everyone,
Here I am with a review of a shampoo called sunsilk natural recharge.
I know you guys are wondering if I made a mistake in the title?? Lol not at all. You will understand why I did so at the end of this blog post.
Product Description :
It comes in a white opaque bottle with light green shades on it. It has a flip cap open cover. Its packaging is so cute and tempting that it is sure to catch your attention and you will want to have it needlessly.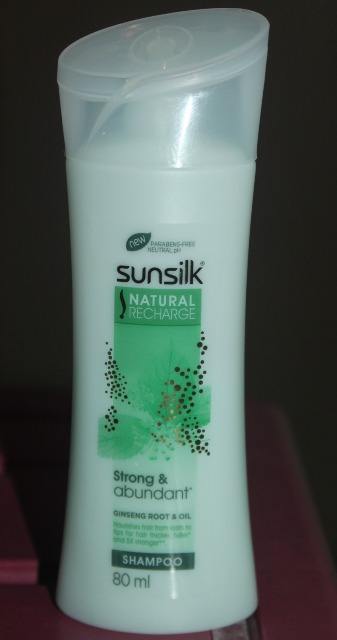 Coming to the shampoo part, the shampoo is white in colour with perfect consistency ; not too thick,not too runny; it has soothing light fragrance that stays in hair for a while. It lathers pretty well.
Ingredients :
My Opinion:
Very well advertised, catchy name; "SUNSILK NATURAL RECHARGE" ; cute packaging. 🙂
But but but unfortunately the product doesn't meet up to its claims. In fact you end up having more hair fall than you would otherwise have. Its just not worth giving a try.
I would give it 1/5 stars. One star just for its advertising and packaging.
Well you can share your experience and opinions too by commenting on this blog. Will be blogging about one of the bests products I've come across up till now very soon. So we it for it and I am sure whoever has tried it will definitely agree with me. Cya 🙂