Hello everyone,
Here I am with a new review. Well some of my friends told me yaar ela why only oriflame products please come with a different brand and I would soon be coming with AM products. They all were excited and waiting eagerly for this 🙂
Anyways coming to the review..
What are AM products? 'AM' i.e Aroma Magic products. They are the pioneers in aromatherapy turning nature's essence into natural beauty. The AM range of products was launched by Dr. Blossom Kochhar.
Packaging :- Attractive packaging. Well it only looks attractive, it's not at all travel friendly. It comes in a transparent tube having a flip cap. The gel inside is yellow in colour. It tends to spill out in the initial days so care has to be taken where and how you keep it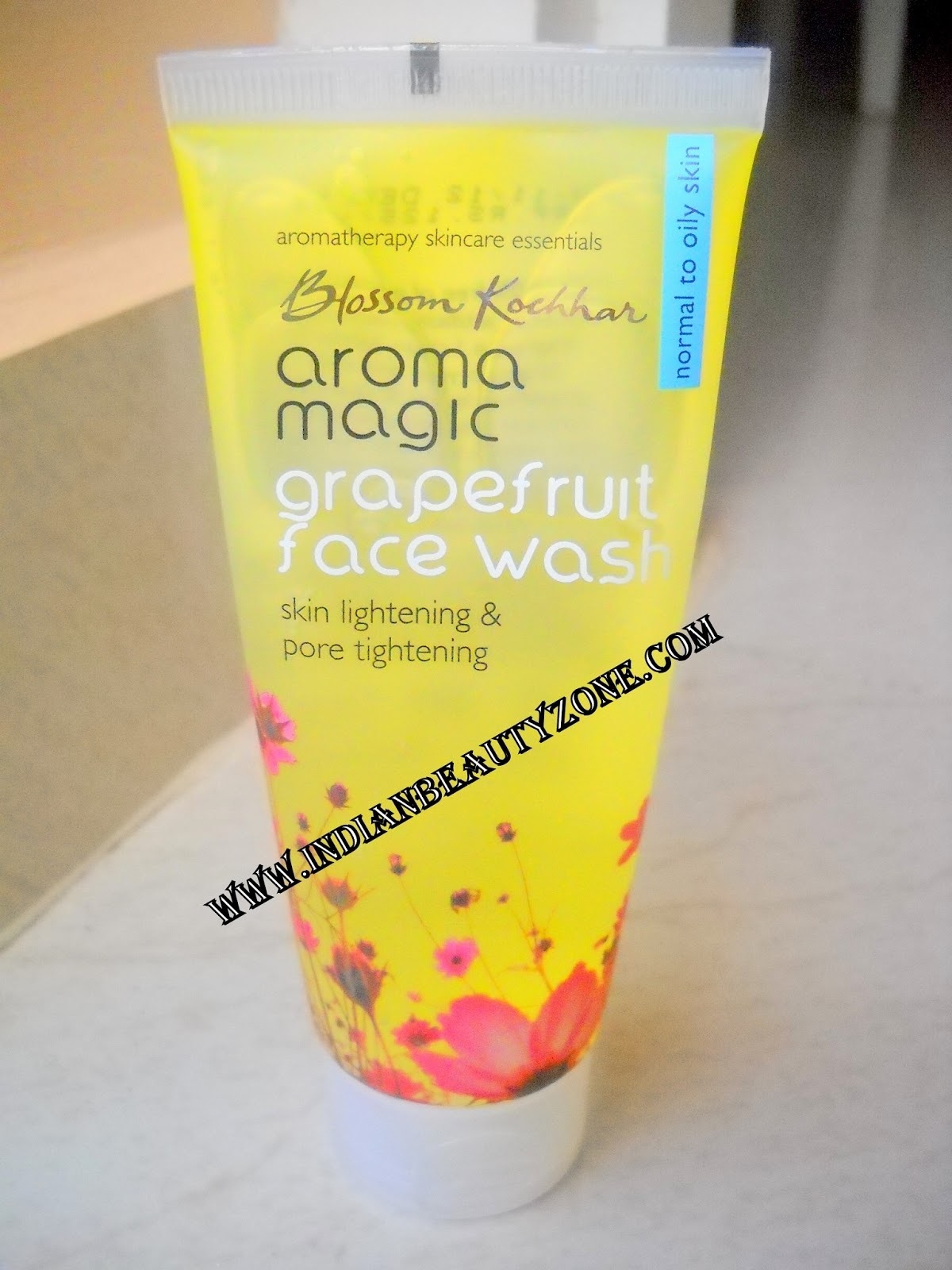 Ingredients :- The ingredients and directions to use are clearly mentioned on the packaging as follows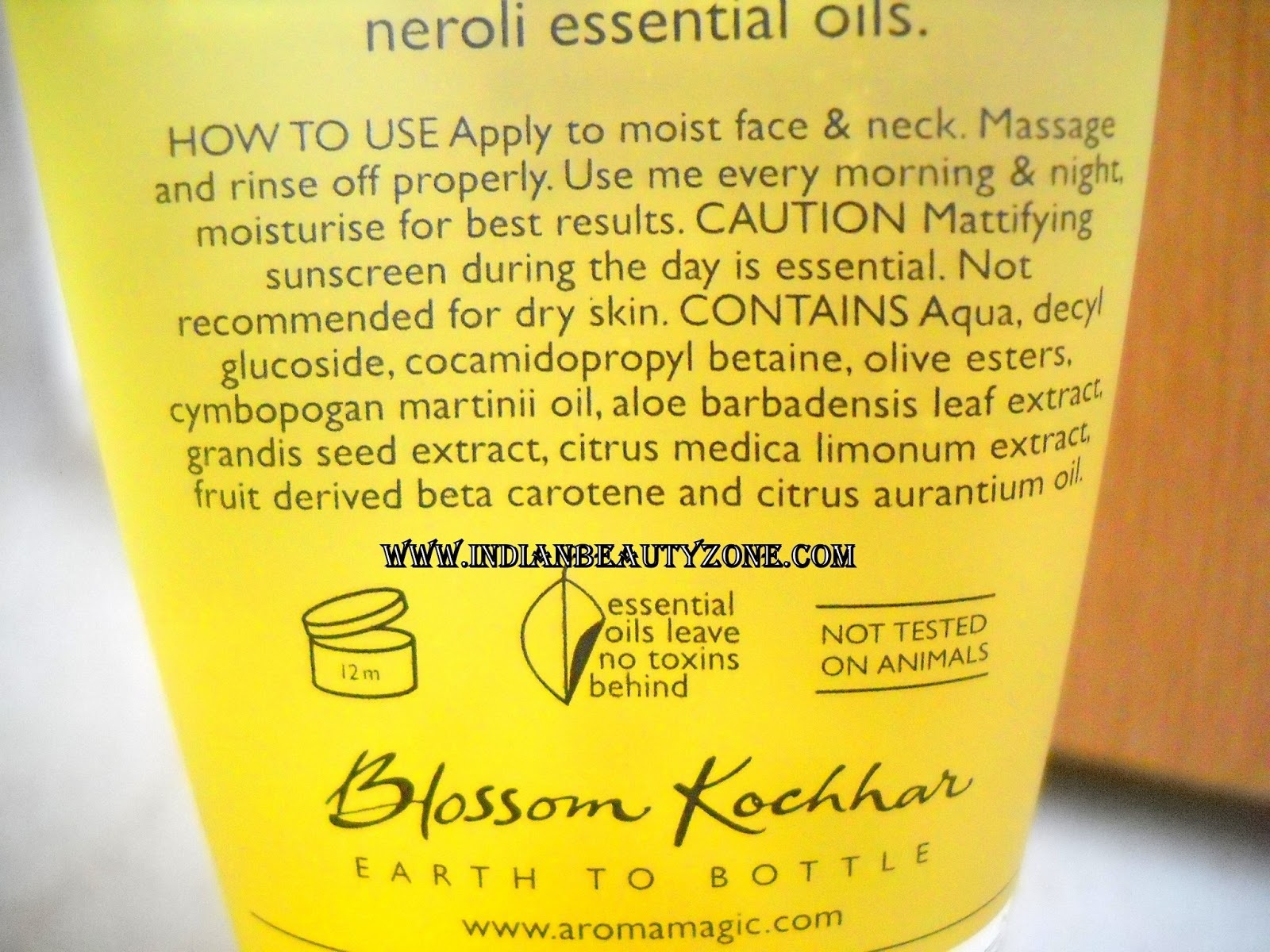 Good about this product:-
1) it makes your face squeaky clean.
2) Leaves your skin glowing and bright.
3) Regular use would reduce your pore size and would give you a more radiant and a tight looking skin.
4) Economically priced.
5) Available in different sizes and quantity.
Problems:-
1) Not travel friendly.
2) High demand-low supply. i.e there's a very less stock of the product available and you have to wait for days till the next stock is delivered
3) doesn't wash off easily. Requires a lot of water
Final verdict:- a good product for oily skin. It even reduces acne and blemishes. It's natural and safe so it won't break you out. It has a mild and a pleasant fregerance of orange and lemon. The aloe veera extract present smoothens your skin.
Lemme warn those of you wanting a fairer looking skin, do not expect magic from this product. This product will brighten up your skin not make you fair. Secondly do not expect aromatherapy from this product.
Am products should work on their supply patterns and be more flexible to their customer needs.
Have sturdy bottles so its travel friendly and there's no spillage.
4/5 stars 🙂
Hope you guys find this review useful and interesting. Wish you all a happy Diwali and prosperous new year cya 🙂